I write. I draw. I design.
I have always loved analogue designing; calligraphy is one of the most perfect ways to bring together precision, beauty and the possibility of subtle artistic expression – most so, for me, in pointed pen writing.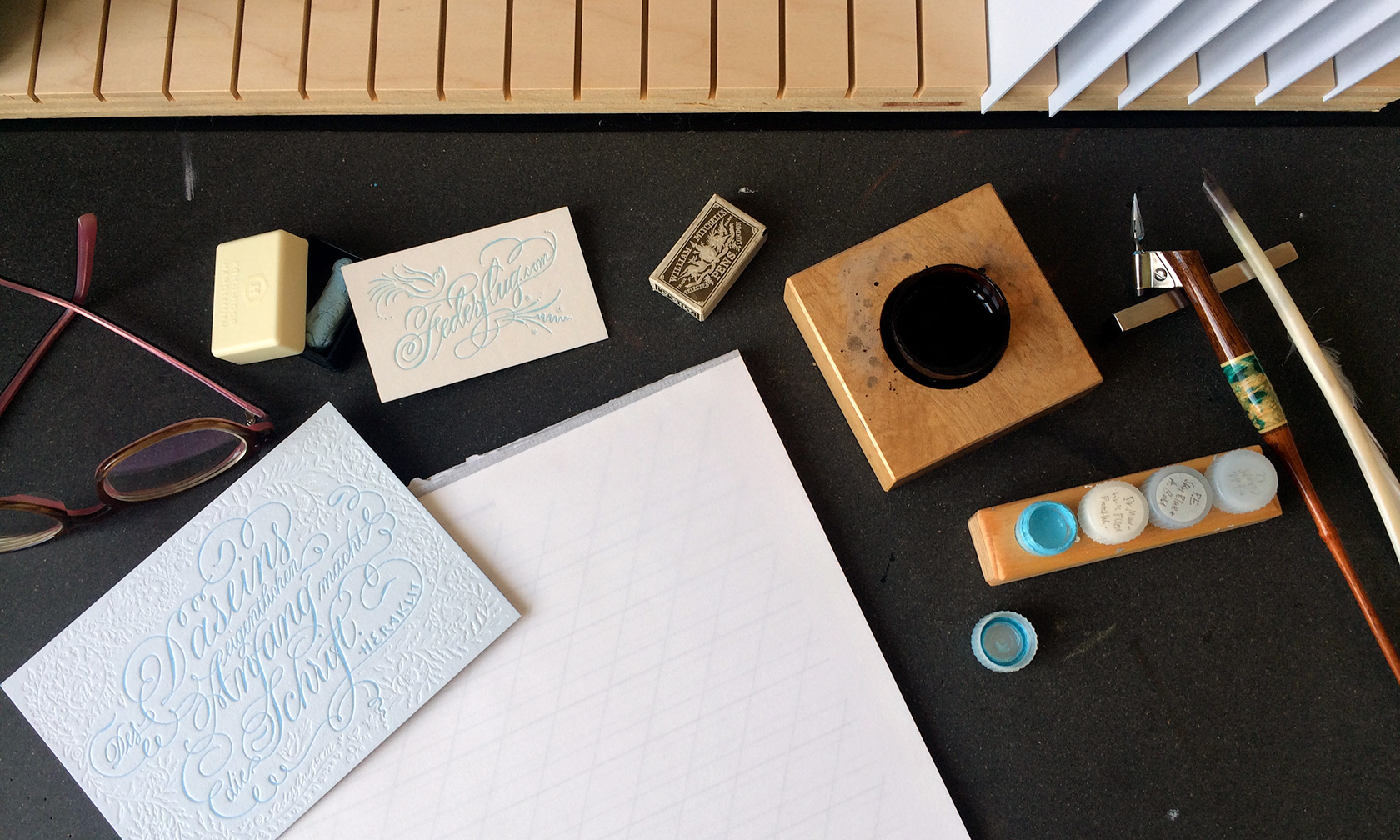 ---
Learning.
I believe in life long learning! Over the years I learned from a number of renowned national and international calligraphers and lettering artists, for which I'm deeply grateful. To dive into other areas of script (besides pointed pen calligraphy) is one of the aspects I enjoy especially about my profession! Gothic Bastarda hands, miniature design, typographic-calligraphic experiments – I'm curious about all of that and like to take every opportunity to deepen my knowledge and skills.
---
Networking.
I am a member of the calligraphy societies Ars Scribendi and Schreibwerkstatt Klingspor as well as of the International Association of Master Penmen, Engrossers and Teachers of Handwriting IAMPETH. You can find examples of my most recent work as well as experiments on my blog and on my Instagram feed. Watch me write on YouTube. I am rather active in the Flourish Forum, where you will find lots of information about calligraphy. Some of my work was published in the Dasherie Magazine.
---
Thanks.
To my husband and our three children with which I love to spend my time, when I am not about to try new inks and paper, or have a walk in beautiful Park Sanssouci, or am looking for inspiration in old books.